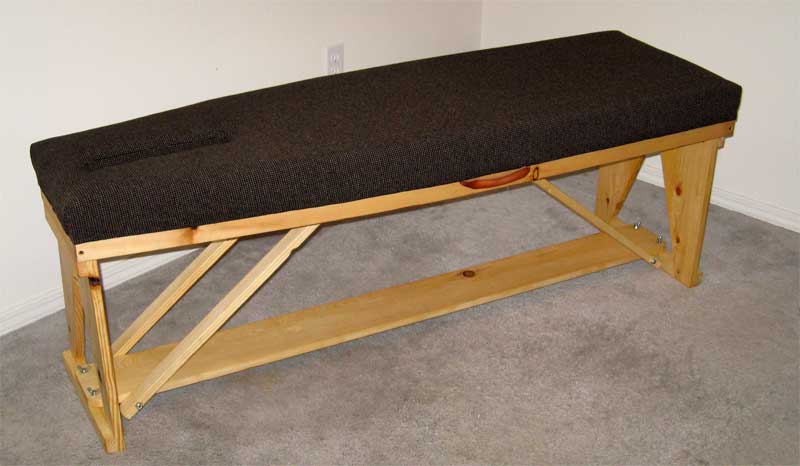 Our table is contoured inward at the face end which provides much more confort for easier correcting of the mid and upper back as the shoulders are allowed to roll forward and totally relax. This fine table truly offers features that can make it much easier to locate and correct vertebral misalignments. It's also great for giving a massage. Just sit alongside the person and transfer a nice relaxed feeling.
It weighs 35 pounds and the legs fold in making it easy to carry. An attractive piece of furniture, it is finely crafted with a wooden frame and covered with a durable teflon coated fabric that's washable.
Color in stock is usually char-brown tweed which will compliment almost any decor.
When you see how well it is made, you'll know why we guarantee your happieness with its quality.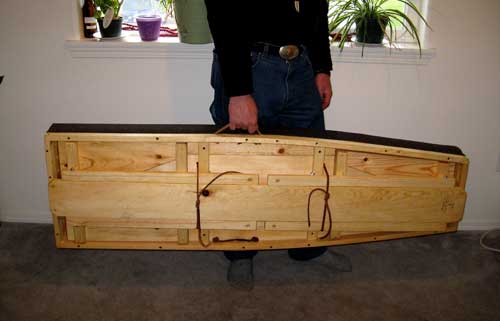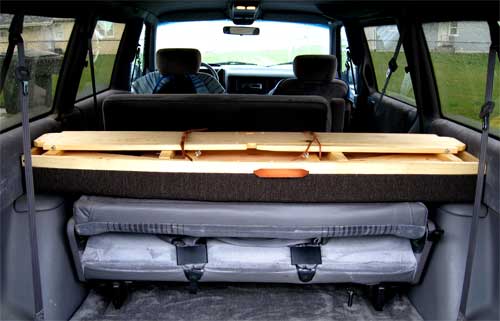 Back to the Home Chiropractic HomePage
Copyright© 1985- 2000- 2001-2002- 2003- 2004- 2005-2006-2007-2008 All rights reserved
One 8 Incorporated